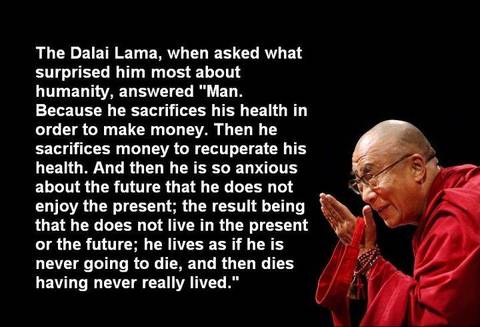 Sometimes there is a simple way through my personal debris and often it is remembering to take a breath.
Do it now, take one, a clear breath, paying attention to the air entering your body and leaving it again.
What do you notice, where is your focus and centre? Are you at ease or are you caught on some treadmill of behaviour – just reactions with no space for a response.
This is not about mastery; it is about living here and now in the best manner that you are able.
Perhaps you need to take three or four breaths. Allow yourself the time to do this – everything else can wait, the external world is unlikely to disappear and sometimes breathing supports a change in focus.
Each time you open your eyes can you see the world anew. Can you look with wonder, gratitude and compassion, no matter what is happening?
In the darkest moments can you find this place? What happens if you have no idea of this place, if every moment is a tortured and painful one, with no sign of relief or a change of view?
I want to believe that it is possible for every human to experience a moment of grace – to know what ease is. However fleeting a glimpse, it may be enough to support the possibility of change.